Overview: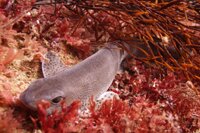 Boasting over 100 miles of coastline with extensive beaches, rocks, wrecks, reefs and colourful kelp forests, Dorset is a paradise for divers at all levels attracting thousands of underwater visitors every year. Portland is the tip of this attraction, an island extending into the English Channel, alone, surrounded on all sides by seas that host many hidden treasures and secrets.
The fabulous wealth of marine life to be found in the sea off Portland includes many colourful and bizarre creatures from spectacular anemones to groups of cuttlefish, from the local John Dory's and Pipefish to visiting Trigger Fish, Seals and Dolphins.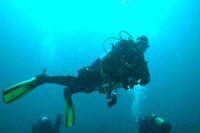 Strewn with the wreckage of every type of watercraft in history, from schooners carrying cargoes of gold and silver, to sunken warships, underwater Portland offers a window to the past of sailing and history around England. Each and every dive site is in itself an outstanding artificial reef, crowded with a variety of life forms, many unique to only this part of Europe.